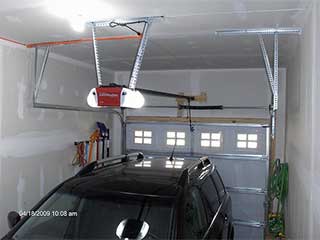 It's all too easy to take the convenience your garage door opener affords you for granted. You get accustomed to using a remote to open and close your door, so only when it suffers an unexpected problem do you suddenly come to appreciate it. When something goes wrong with your opener, you may find yourself forced to manually open and close the door, a process which can leave you sweaty and dirty, and may also make you be late to work or to any other important appointment.
Professional Assistance Is Required
There are many moving parts inside garage door openers, all of which have to work in perfect conjunction in order for the unit to function properly. Attempting to repair any problem by yourself can be extremely dangerous, and should only be performed by professional technicians. Aside from the risk of electrical shock or making the problem grow worse, there is also the risk of possibly voiding your manufacturer's warranty.
Why Replace What You Can Repair?
Throwing out an older garage door opener because of a mechanical issue can be an expensive mistake.
Our professional technicians can repair and maintain your existing system, which will save you money and time. We'll lubricate its various parts, closely inspect its circuitry, and make sure its safety sensors are properly aligned for maximum safety.
Call Today!
Regardless of whether you have a belt, screw or chain drive unit, our Garage Door Repair Carlsbad team has the tools, top-quality replacement parts and technical skills to offer professional repairs to any type of opener. We also offer routine maintenance services that can help keep your entire system in an optimal condition for as long as possible.
In addition, count on us for:
Liftmaster Garage Door Maintenance
Genie Garage Door Openers
Oil Tempered Torsion Springs
Bent Garage Door Track Repair