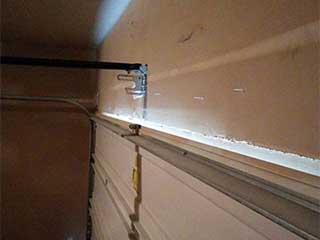 If you're experiencing problems with your springs, then it's time to call an expert. Our professional team has not only the experience, the training, and the right tools to quickly repair or replace any broken part, but we also possess the will – nay – the drive (!), to provide these services at the highest possible quality.
How To Tell If There's An Issue
Most people do not realize that their springs can be close to breaking. The system can appear to function fine all the way up until they finally just snap in half. If you try to use your automatic opener and it does not work, or if your garage door gets stuck halfway open, something definitely broke. Luckily, our experts are available to hurry over and make all necessary repairs.
Types of Springs
Not every homeowner knows this, but there are two major types of garage door springs. The torsion type – which twists in order to store energy it later redistributes to leverage the door open – and the extension type, which achieves the same goal using a stretching action. The torsion type is the more modern variation of this component. It usually lasts much longer and is generally considered to be less dangerous, because if it tears it doesn't slap around the way the extension type might.
Be Safe
We advise homeowners to NEVER attempt any type of repair work on their own, as these systems can be quite dangerous to handle without proper training. Garage doors can weigh hundreds of pounds and if one were to fall when someone was standing under it, it could cause major injury. The springs themselves are highly dangerous as well, as they can cause severe lacerations when they snap, or damage your property, which would be the less worrying of the two, but still a situation you'd certainly want to avoid.
That's what professional assistance is for.
Call our Garage Door Repair Carlsbad experts today and we'll handle any spring related issue with speed and expertise.
When it comes to your door, we don't settle! We also offer:
Garage Door Off Track Repair
Emergency Broken Spring Replacement
Belt Drive Opener Installation
Part Replacement & Repair